Choosing a CRM & Marketing Automation Platform for Startups

Andrew Garberson
Adding new marketing technology is not easy. I recently went through the vetting and selection process for a customer relationship management (CRM) and marketing automation platform with a climate tech startup. While an essential growth step for a young company, and an objectively exciting addition to our tech stack, I have a smile on my face today knowing that the decision is behind us. (At least for the next 18 months.)
Creating a CRM and Automation Wishlist
I was looking for a combination of traditional sales CRM with aspects of marketing automation in one platform. Too many years of operating with mar-tech Duct tape, or a SaaS equivalent like Zapier, established that those tools needed to be natively connected. Extra points would be awarded to prospects with a serviceable customer engagement help desk, although it was not essential. As long as the platforms integrated with major ticketing systems, like Zendesk, that would be fine.
There were a few platform functions on the wishlist.
Detailed account or contact histories
Chat support or integrations with chat leaders
Support tickets assignment
Search
Sales pipeline management
Lead scoring
Sales assignments
Sales reminders
Email triggers and automations
Email marketing templates
In an effort to future proof the decision, I also wanted the platform(s) to integrate with the current and future marketing stack.
Our transactional email platform
Our CMS
Google Analytics
Our existing help desk
Slack
Gmail (email and calendars)
Our project management platform
Leading independent CDPs (e.g. mParticle, Segment, Lytics)
Social media platforms
Developing a Consideration Set
The consideration set came from a lot of the usual suspects in SaaS product reviews: G2 Crowd, Gartner, PC Mag, Forrester. After 10 years of consulting, the familiar BCG management consulting matrix is essential.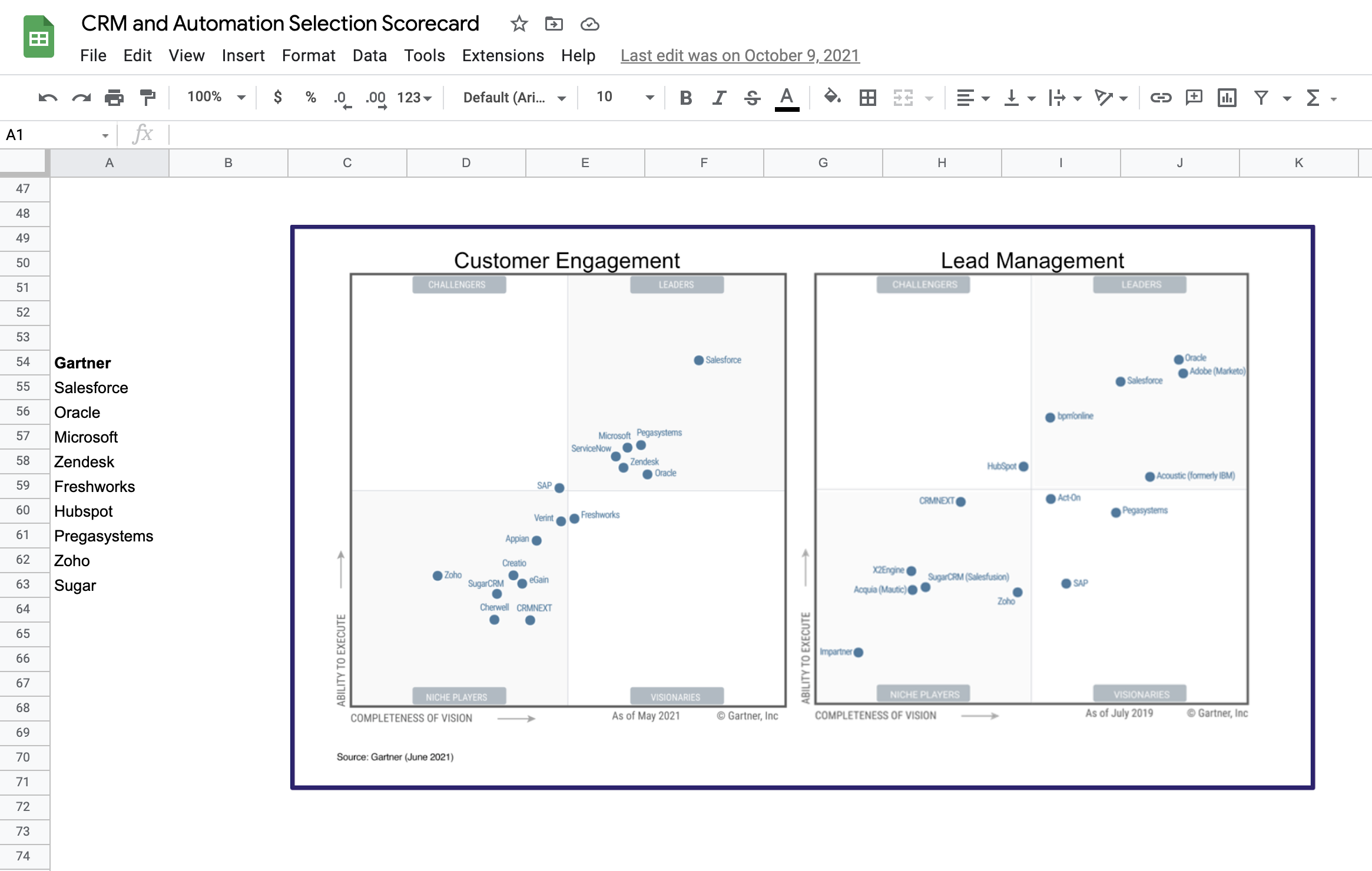 Most nominees pay to publish the Forrester Waves and Gartner Magic Quadrants each year so I pasted them into a Google Sheet and tallied the leaders. You can read or download my consideration set here.
Designing a Scorecard
I added another tab to my Google Sheet to create the scorecard. Each item from my wishlist and integration requirements ended up in the document.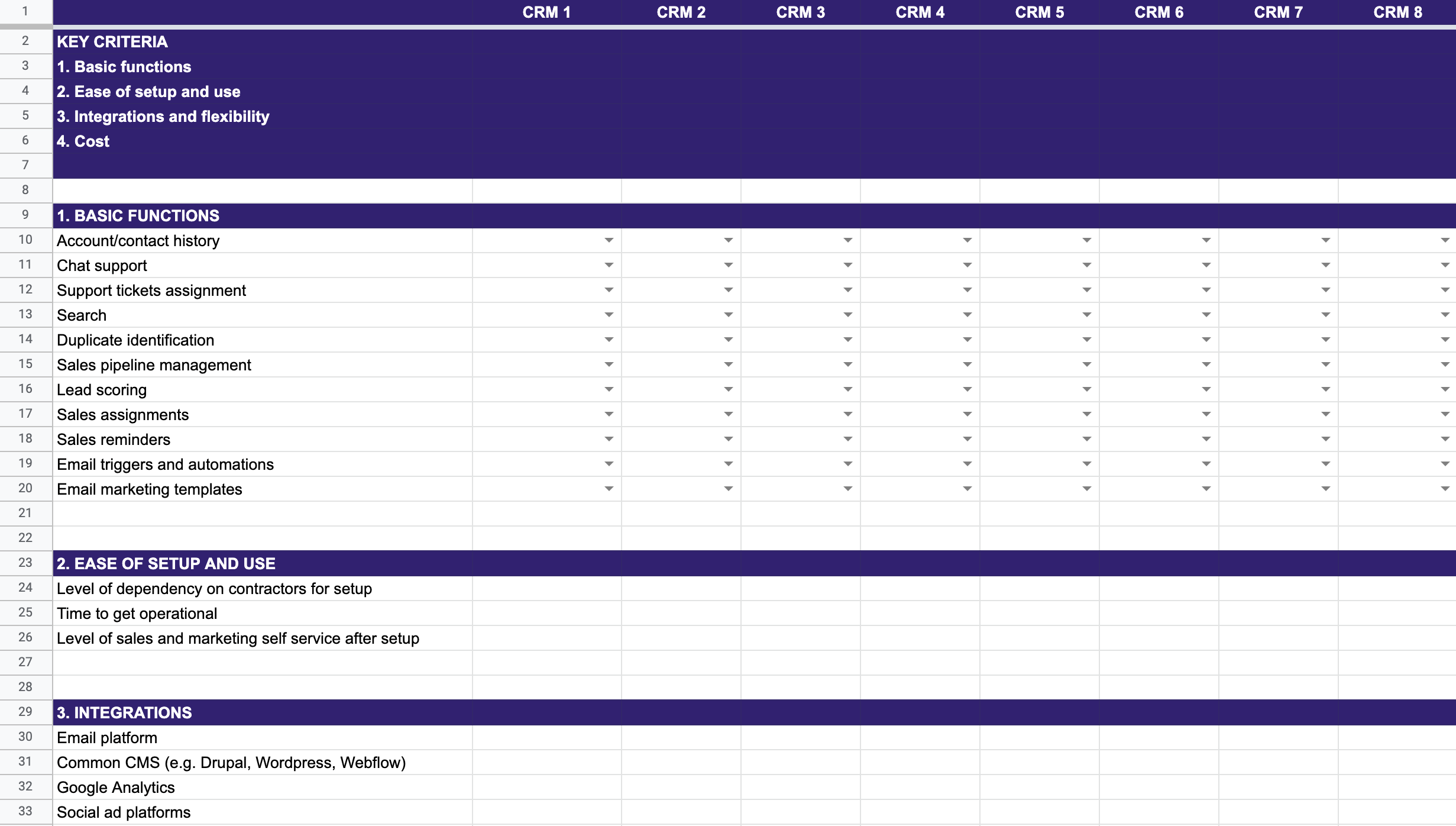 Each of my finalists got added to this document so I could begin the speed dating process. By the end, I think I tentatively selected 6 platforms, eliminated a couple before meeting with 4 sales people, and did several stakeholder calls with the finalist to make sure each internal team approved.
It took months and was not fun. But I am so happy to have completed it, implemented the new platform, and work with improved efficiency and potency each day.
Hope this is helpful. Reach out on Twitter with any comments or questions!